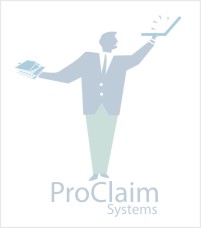 News Releases
---
ProClaim Systems announces attendance at NMHCC
, MD, April 1,2015—ProClaim Systems has just announced its plans to attend the Nation Managed Health Care Conference (NMHCC) at the Washington Convention Center in Washington D.C. on May 5th and 6th.
ProClaim Systems will be at booth number 1040, showcasing its featured software offering entitled ProClaim, a Suspended Claims Management System. The system revolutionizes the world of suspended claims management, with it's vast array of features and its unique insight into the process.
ProClaim will launch its new product to a fan-fare of 5,000 health care professionals at the conference. The booth will contain demo's, brochures, and other information related to the ProClaim system.
is the nation's largest managed health care event. It is a place where technology companies get the opportunity to showcase their products to an audience of health care professionals.
Learn more about the NMHCC:
http://mhcc.maryland.gov/