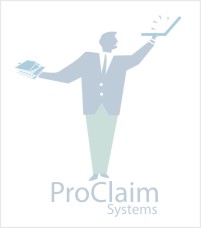 Replace existing paper or legacy processes for distributing suspended claims with a unique and powerful web-based solution.
---
» How much time does your staff spend organizing and distributing suspended claims?
» How difficult is it to monitor your staff's productivity throughout the day?
» How hard is it to segregate and share work between departments or locations?
---
ProClaim is the first completely Web-based suspended claims management system to address your organization's needs. Its comprehensive insight into the claims process makes it the most unique and viable tool in the market.
ProClaim's design is born out of our company's experience at actual health care companies. Our engineers are among the top java programmers for building scalable enterprise applications. The concepts in ProClaim were engineered to create efficiencies with suspended claims that are rarely experienced by large organizations. The operational impact of ProClaim is estimated to provide over 15% savings in total cost to claim processing. More..