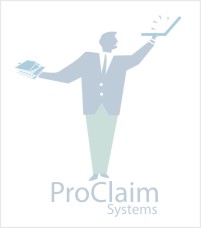 Professional Services
---
In addition to creating "best of breed" health care software products, ProClaim brings its extensive experience to the professional services market. We offer a wide range of IT talent for consultation in areas such as Java Development, Database Architecture, MQ Series, WebSphere, C++ Design among others. We have expertise in the following technologies:
---
» J2EE, Java development including JDK 1.4, STRUTS, JMS, EJB, ...
» Database performance tuning, ORACLE, Sybase, IBM DB2, Interbase, ...
» Messaging Software (JMS), IBM MQ Series, Sonic MQ, mom4j, ....
» Application servers including IBM WebSphere, BEA WebLogic, Tomcat, JBoss, JRun, ....
» Caching frameworks including JCache, IBM WebSphere Dynamic Caching, SpiritCache, JCS, ....